Food Safety Classes
Services
Keynote & Training Topics
Inspection - Food Audit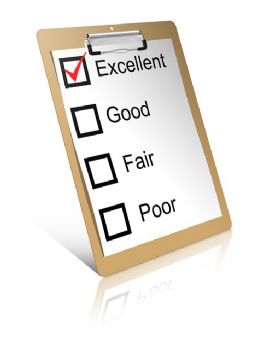 £
550.00
In stock
INCLUDES:
Front and back of the house for one location
Computer generated report of the findings before I leave the facility if internet is available
Short 15 minute consultation on the results
Signed confidentiality statement
List of violations found
Can provide hands on teaching on how to correct the issues?* (See Consulting Tab)

Why do I need a third party inspection? My health department inspections are great!
Are you overworked? Are you in compliance since your last inspection?
Third Party Audits are valuable:
Reports what is going on right and what is going on wrong
Identify problems before a health department inspection
Prevent an outbreak before it can occur
Protect your restaurant and managers from legal action in the event of an outbreak
Report Covers:
Violations - Issues
Employee if known
Area or Room
Top 3 areas to work on
Summary highlighting overall strengths and weakness to protect against foodborne illness
Fee Schedule:
Audit Rate: $550.00 and go up to $1800.00+ depending on the size, frequency and detail needed. Discounts given for additional quarterly audits and more than 1 unit.
No charge for travel or lodging if within 50 miles of Belton, Texas. Beyond 50 miles, standard mileage rates apply.
Mileage: IRS standard mileage rate for business, currently 62.5 cents per mile; 2022
Lodging cost for over 50 miles of Belton, Texas: $255 per day*
Meal cost for overnight travel only: $65 per day*
Other travel costs (airfare, train, parking, rental car, etc.)
First vist is prepaid via shopping cart online or check received; thereafter invoicing will proceed with due upon receipt*
Additional fees incurred for time outside consultation to put (customized classes, plans, etc.) together and create.
While traveling outside the 50 mile radius; a 1/2 up front non refundable deposit is required.*
*Fees subject to change based on project and location

Contact Chef
For further information on any of the services, or to schedule a food audit call directly 817-291-6000.
Call to schedule a date and time!
Please call to schedule food audit and work out the details at 817-291-6000.
Thanks Chef Marshie