Classes
Services
Keynote & Training Topics
Non Student Proctor ServSafe Cedar Park £
115.00
In stock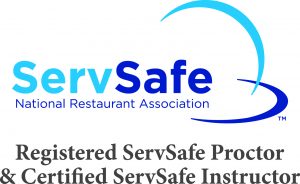 PROCTOR
Take M & M Biz Solutions most popular class and get your ServSafe® Exam Voucher included and only pay $75 to be Proctored. In case you already took class already, you will be considered a non student.
Did the class somewhere else?*
Desperately looking for a ServSafe® Proctor?*
I will Proctor you for $75 plus the $40 Online ServSafe® Exam Voucher. Total $115
Already have Test Voucher? Cost will be $100 Cash Call to Schedule
Immediate results.
Requirements are a Laptop or Tablet with WiFi to take your exam.
Please, reserve spot 1 day before proctor date.