Classes
Services
Keynote & Training Topics
Hotel and Restaurant Safety - Employee Book
Classes » OSHA » Hotel and Restaurant Safety - Employee Book
Hotel and Restaurant Safety - Employee Book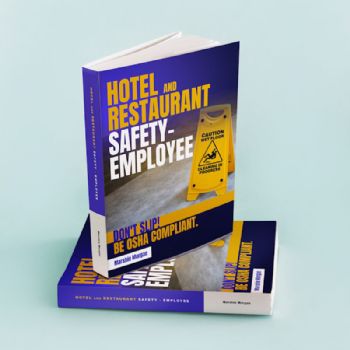 £
9.99
In stock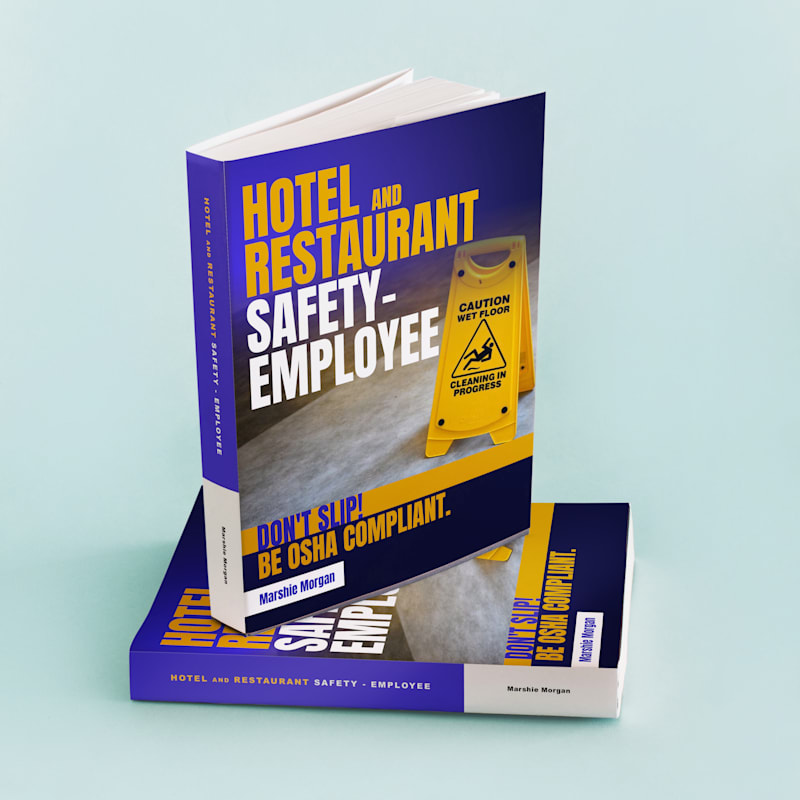 Train your staff yourself with workbooks.
Volume discounts - you can't go wrong to save money.
Create a workplace which values safety above all else.
Really, OSHA is Required?
Yep, really it is a federal law!
The book includes a certificate which is good for two years from the date of completion of training.
This book will provide the students (hospitality employees) with the basic tools and understanding they need to get the hotel and restaurant up to standard, and get them on the path to doing their job and side-duties by being aware of safety.
Make no mistake about it, this course is the most comprehensive and convenient hospitality training for hourly employees; and, because we feel that employee and customer safety in every hotel and restaurant is so critically important, we made it easy and affordable, too – so as to remove all cost-based excuses or barriers and allow every hotel and restaurant owner, manager, or executive to be able to get his or her employees – and every hospitality employee in the country – trained and tested. Sign up for corporate volume discounts and get your staff trained quickly and easily by doing it yourself.

Completion of this course gives the student the training and testing they must have to meet OSHA compliance.

Regardless of the size of hotel and restaurant business, it is imperative that each and every employee (from the top-tier executive, manager, or multi-unit manager, to the front line waiter, cook, bartender, bus person, van driver, night audit, housekeeping, maintenace) realizes the importance of safety, health, and security throughout the premises. This is essential in establishing a safe and secure environment for the benefit of everyone.
Don't be scared to teach this course. The workbook makes it easy to teach from because you will easily see how to tell your own stories which have happened along your career. Your staff will have a deeper appreciation from your own experiences and realize you are human as well after sharing your personal stories with them about safety. There is a short test in the back to see how well the employees have retained the information once they pass they receive their certificate in the back of their workbook.
Affiliate Membership - Become an Affiliate to benefit earn income from our discounted online classes.
OSHA Employee Book w/ certification
Plus shipping, handling and tax (need shipping address)
1-50=$9.99 (no discount)
51-250=$8.99
251-450=$7.99
451-650 =$6.99
651=$6.49