Classes
Services
Keynote & Training Topics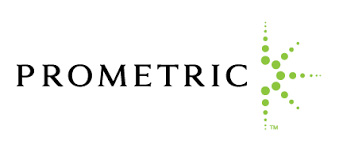 Prometric's Certified Professional Food Manager (CPFM)

ONLINE RECORDED CLASS and STUDY MATERIAL

ANSI Approved and Accepted in ALL 50 States!

INCLUDES:
3 Practice Tests
Online Recorded Class 5.5 hours (can start and stop)
Recorded Class is Chef Marshie teaching; not boring slides
Video library
EXCLUDES:
AVAILABLE:
Corporate volume discounts
ANSI approved and accepted throughout the United States and meets regulatory requirements.
The online exam consists of 80 questions that must be completed in 120 minutes.
Questions are multiple choices.
You must achieve a minimum weighted score of 70 to pass.
To renew your certification, you will need to take a CPFM Certified Professional Food Manager exam before the expiration of your current certification. In some areas, continuing training hours are required. Check with your local health department for training requirements. We will issue you training documentation upon request.

The only method for maintaining certification is by retaking the examinations with a proctor. Take a Computer Based Examination and get immediate results.

Class covers critical principles including: personal hygiene, cross contamination, time and temperature, receiving and storage, food safety management systems, training hourly employees, and more.
Buy OnlineTest from Prometric and Take Exam at Prometric

PROMETRIC:1500 test centers, Online EXAM cost is $48
To register to take the examination, call
800-624-2736
between 8-6 PM EST Monday - Friday or visit
www.Prometric.com/foodsafety
. When the voice message begins, push 2, listen then push 1, then listen before pushing 9 to go directly to a representative. Have a credit card ready. They will register you and take your payment. It takes 48 hours to process the order. After the order is processed, you will get an email with directions and letter to make your examination date and time appointment. Most test centers are open 5 to 7 days a week.
To speed up the appointment process,
visit their website www.prometric.com/foodsafety to find the test center and/or register
. When calling, be prepared to give the test center information to the appointment representative.
Your course data is available to the person registered for the course.
Users have 60 days from the date of purchase to launch the course and complete it, at which time the course will be deactivated.
With the 24/7 access of online training products, you are always in control of how, where and when you study.
All sales are final and non refundable.
REVIEWS:
"Having taken the ServSafe class from M&M Business Solutions, I can honestly say Marshie was a pleasure to have as an instructor. Not only is she well informed she is a fun teacher! I just know I was successful in passing because of her instruction!"
Muriel Wright, Patient Service Manager for Scott and White Hospital
More reviews