Food Safety Classes
Services
Keynote & Training Topics
Blog
Gas Cylinders in Restaurants

26 Jul 2019 14:00:00 Marshie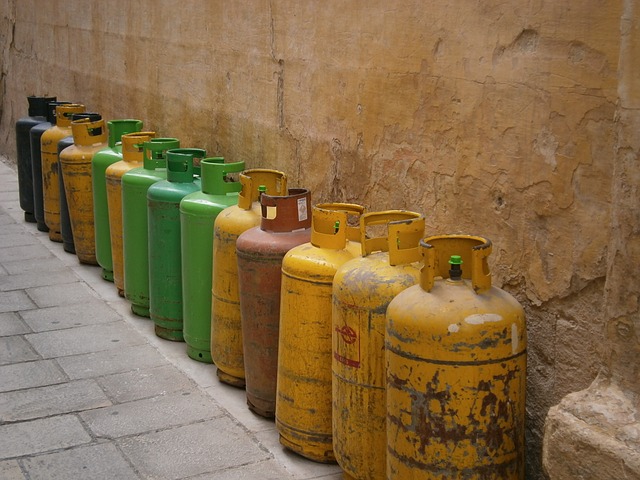 COMPRESSED GAS CYLINDERS AT RESTAURANTS
Compressed gas cylinders can be found in almost every kitchen or restaurant basement. Without them, we would have difficulty serving fountain soda or performing work within the shop would be much more difficult; some operations would be impossible. Because they are very common, it's easy to forget how dangerous they can be. Let's review some safety rules for using, storing and working with cylinders.
 1. Never place cylinders where they could come in contact with an electrical circuit.
 2. Never place cylinders in locations of extreme heat or near the open flame of a cooking appliance.
 3. Never use cylinders as rollers.
 4. Never store cylinders near the edge of a dock or platform where they could be bumped off.
 5. Never use valve protection caps to lift compressed gas cylinders.
 6. Never allow compressed gas cylinders to drop, be struck or violently come into contact with each other.
 7. Never move uncapped cylinders.
 8. Never use any compressed gas for cleaning anything, especially skin or clothing.
 9. Never attempt to mix gases in a cylinder.
10. Whenever possible use a cylinder hand truck or cart to move cylinders safely.
11. Always ensure that there is adequate ventilation in cylinder storage areas.
12. Always keep valves closed when cylinders are not in use.
13. Always treat empty cylinders as if they are full – even "empty" cylinders can contain residual product.
Cylinders containing flammable gases or oxygen require special care. Smoking is strictly prohibited where flammable gases are used or stored. Oxygen cylinders must be separated from all combustibles, including cylinders containing combustible gases, by at least 20 feet or by a 5-foot-high barrier with a 1-hour rating.
With some common sense and a little attention, it's easy to avoid cylinder accidents!
SAFETY REMINDER: If you find that a cylinder is damaged or defective, tag it and notify your supervisor immediately.