Food Safety Classes
Services
Keynote & Training Topics
Blog
Daniel Vercher E. Chef of Guckenheimer

27 Jul 2019 00:00:00 Marshie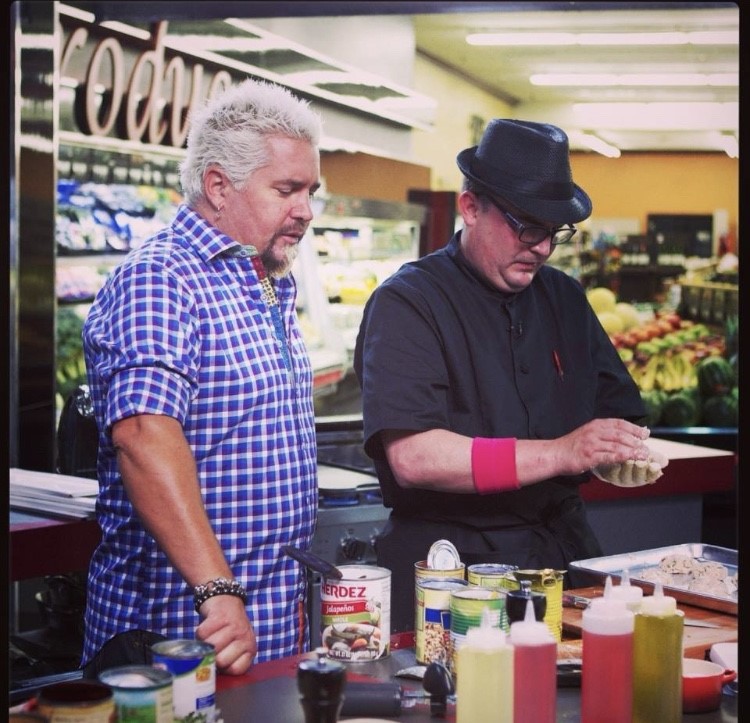 Hello and welcome to my blog, Featured Chefs at M&M Biz Solutions
My name is Marshie Morgan.
Let's get you introduced to everyone, shall we?
Marshie: Name, title and any letters behind your name.

Chef: Daniel Vercher E. Chef of Guckenheimer

Marshie: Where are you from?

Chef: Houston Texas

Marshie: Where do you work or do you own your own business? Name of business.

Chef: Guckenheimer technipfmc corporate dining

Marshie: How long have you been a dedicated chef?

Chef: 24 years

Marshie: Who is your favorite chef, and what is it about their work that really strikes you?

Chef: Chef Chris Shepard he is a humble great chef who takes care of Houston with his locally inspired restaurants.

Marshie: How do you deal with the day in day out stress?

Chef: for me it's not stress I have always loved to cook for people. My parents were disabled and I cooked for them growing up and seeing there smiles when I presented the food has drove me to be the best and cook for people. It does not feel like work.

Marshie: How do you balance your work life with your personal life?

Chef: Balance by knowing when to shut it off for chefs it's hard to shut it off that's why there is a big epidemic of suicides in the chef world.
Marshie: What is the biggest accomplishment up to this point in your career?

Chef: Being on food network and overcoming poverty in my life by striving every day to be the best and to inspire people through food.

Marshie: What are three nuggets of wisdom you would share to new aspiring chefs?

Chef: Relationship building with the people in the industry be nice to people.

Marshie: What is your favorite thing to eat at home?

Chef: I love to make snapper rendang with sticky sweet rice.

Marshie: If you could change one thing about the industry, what would it be and why?

Chef: to inspire people to relax and not put so much pressure on chefs with the reviews and the food cost and the day to day operations I think all that combine causes chefs to jump the ledge .
People need to relax understand how hard this business is.
Marshie: What is your number one safety tip?

Chef: When cutting always use a cutting glove.

Marshie: Imagine a future where you no longer cook. What would you do?

Chef: Hard to think about, I will never stop cooking it's me it's what I live for what I long for I work 4am to 8pm some days and it does not feel like work.

Marshie: Do you have a Facebook page, social media outlet or website readers can visit for updates, events and special offers?

Chef: chefdanielvercher Instagram
Marshie: What exciting news do you want to share with the readers about you or your establishment? (New location, menu, specials, events, etc…)

Chef:
We are a corporate café our client is technipfmc, and I love the culture here at this business the leadership here and the clients are amazing. I have a client who supports and mentors me, and I love it.