Food Safety Classes
Services
Keynote & Training Topics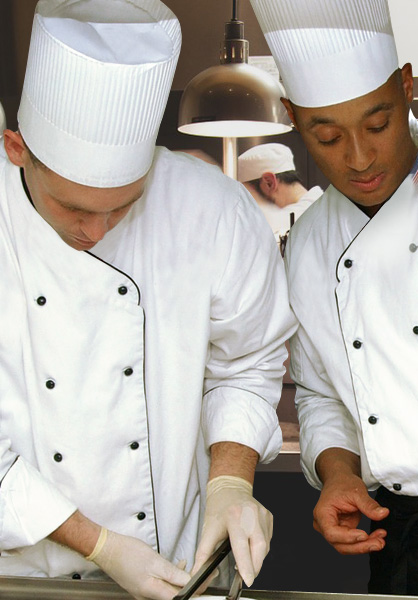 Food Manager's Certification
Great NEWS! Get Certified at Home
Click On Your State To Start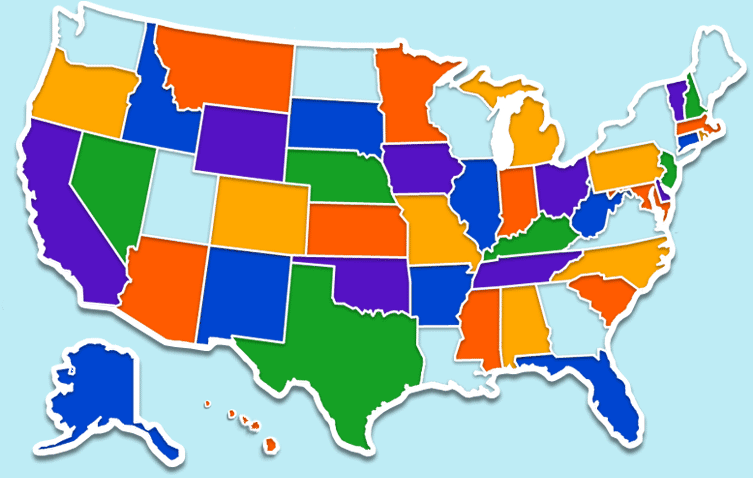 Getting Food Manager Certified Steps
Click on your state
Watch the short video for details
Sign up for class today









Everyone deserves a quality education mixed in with some fun. "I take this course seriously because to me, it is about life or death."
Welcome to M&M Biz Solutions
Going strong since December 2009.
M & M Biz Solutions is unique because Marshie wears many hats:
Chef - Professor Marshie has been teaching food safety (ServSafe), hospitality and culinary arts since she graduated college.
Marshie has been a licensed Personal Financial Representative for over 20 years bringing you all of her number sense to the forefront in consulting and QuickBooks bookkeeping and training.
Certified Life Coach Marshie brings a wealth of knowledge to her Self-Discovery Groups & Mastermind Groups.
Author Marshie has written and published 13 Interactive Challenges to Self-Discovery, Grandparent Memories from the Heart, Hotel and Restaurant Safety - Manager and Hotel and Restaurant Safety - Employee
Keynote Marshie is fun and energetic speaker. She does conferences, workshops or hosting guest shows.
Client Testimonials
Why pick M&M Biz Solutions for training?
"Marshie was a good instructor with a passion for the subject that kept the 8 hour class from being dull. Information was presented in a manner that all could understand. She was willing to spend time on any questions we had."

Tresita Arnold, McDonalds
Client Testimonials
Why pick M&M Biz Solutions?
"We appreciate your availability. Your information on the website was simple and easy to understand. The training link and practice tests were very helpful."

Gloria Nash, GM & Casey Steiner, RM of Denny's Dallas, TX
Client Testimonials
Why pick M&M Biz Solutions?
"Thank you for all the help from the phone call about registering all the way to taking the test. I found you by googling for a proctor. I chose you because you not only offered the class on line, but I had the option of doing it on my own time and your face is what I got to see- not pages from a book. I thought your web site was easy to work around."

Trudy, TX
Client Testimonials
Why pick M&M Biz Solutions?
"OH! My! What an eye opener. I can see how serving safe is the most important part of my job as a kitchen manager. To answer your list of questions, it was because I had an online option, I could replay the class over and over. Also Girl! You are funny and I need to laugh.And your heart is in teaching what makes food safe for all. Thank You! Getting online was easy pisey, because you're were their to help me every step of the way. I have been like a sponge. Even my home kitchen is now safer than it has ever been. The class is not to long because we needed all of it and more. I will gladly tell my friend to take your classes. Congrats! On your book and please send the link."

Veronica Kelly, Georgia
Client Testimonials
Why pick M&M Biz Solutions?
"The class was very easy to follow along to. Chef Marshie made it fun and interesting and her stories helped me remember the information."

Ashley, MN
Client Testimonials
Why pick M&M Biz Solutions?
"It was such an easy way to learn. Things were repeated enough to really retain the information. So much more pleasant then sitting in a class room and trying to take notes or retain all the information."

Nancy, MN
✖
Subscribe to our mailing list!
Unsuccessful - please try again
Thanks for subscribing to our mailing list