Food Safety Classes
Services
Keynote & Training Topics
Blog
Lance S. Cook CEC, CCA, WCEC, CFBE,FMP, CFSM at Hammock Dunes Club in Palm Coast, Florida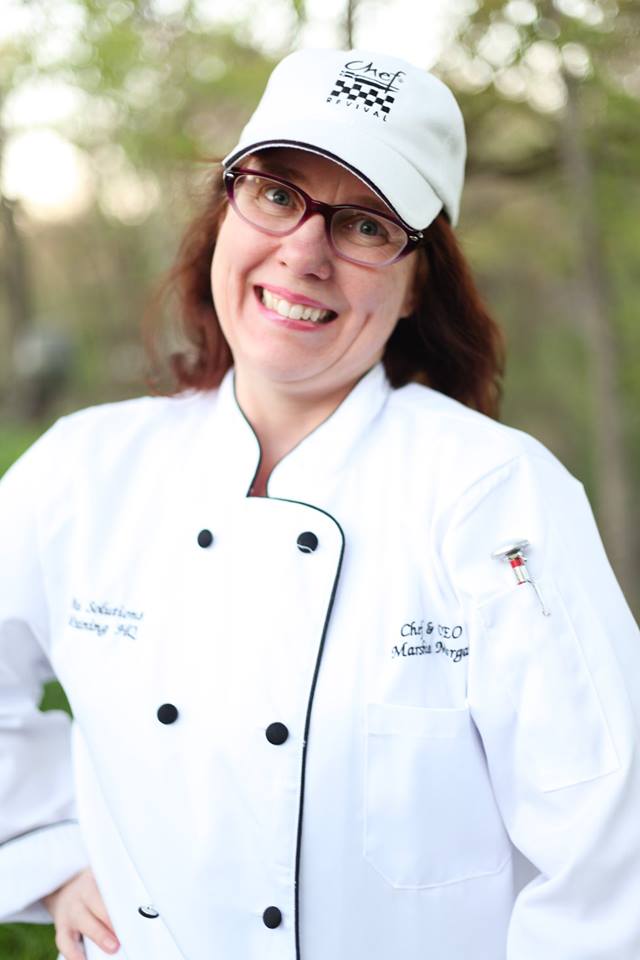 12 Aug 2019 11:00:00 Marshie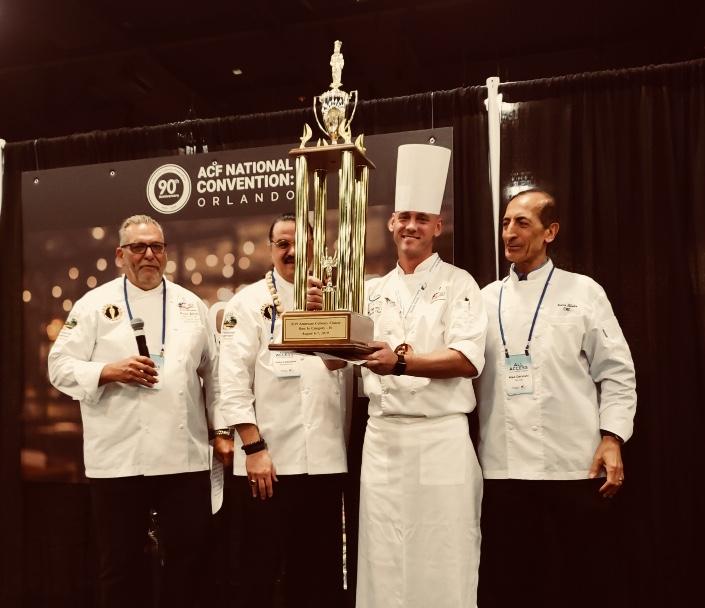 My name is Marshie Morgan.
Let's get you introduced to everyone, shall we?
Marshie: Name, title and any letters behind your name.
Chef: Lance S. Cook, CEC, CCA, WCEC, CFBE, FMP, CFSM - E. Chef (Certified E. Chef through the American Culinary Federation / Certified Culinary Administrator through the American Culinary Federation / World Certified E. Chef through World Association of Cooks Society / Certified Food and Beverage E. through the American Hotel and Lodging Association / Foodservice Management Professional through National Restaurant Association / Certified Food Safety Manager through the National Registry of Food Safety Professionals)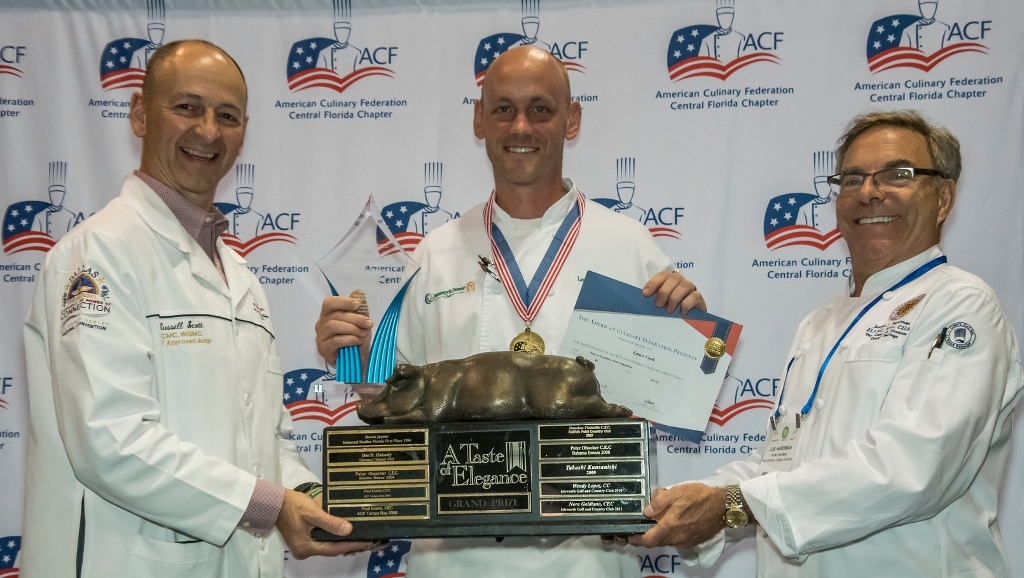 Marshie: Where are you from?
Chef: Born and raised in Danielson, Connecticut (small town in the northeast corner) / 45 minutes north of the Casinos (Mohegan Sun and Foxwoods) / Went to college at The Culinary Institute of America in Hyde Park New York. Graduated in 1996.
Marshie: Where do you work or do you own your own business? Name of business.
Chef: I have been at Hammock Dunes Club in Palm Coast, Florida since April 2017. It is considered a Distinguished Elite Emerald Club by BoardRoom Magazine. Has 620 members. Does approximately $2M in food and beverage between 2 clubhouses. Links Course by Tom Fazio and the low-country style Creek Course by Rees Jones (both 18 holes each).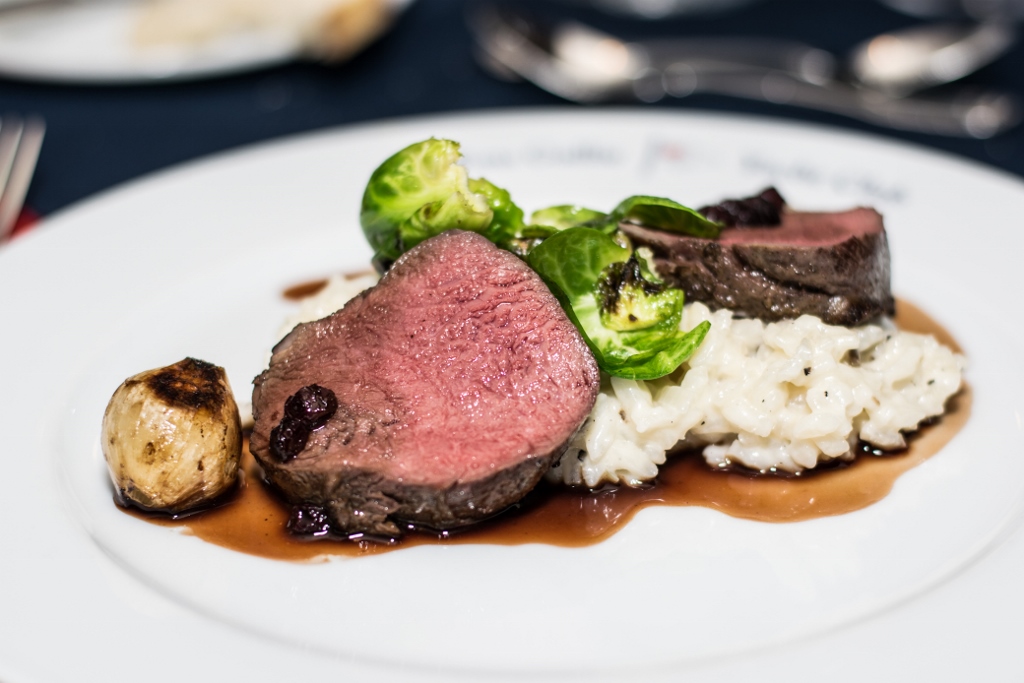 Marshie: How long have you been a dedicated chef?
Chef: I graduated college in 1996, so "officially" for 23 years now. I enjoyed cooking for employment 4 years prior to that in 1992 while I was in high school. I worked at a pizzeria, fast food, 4-H camp, and always enjoyed preparing meals privately for my family. I was Co-E. Chef from 1998 to 2000; and got my first E. Chef position in 2000 (at age 23) at Wilson Country Club / $3.4M in F&B Sales.
Marshie: Who is your favorite chef, and what is it about their work that really strikes you?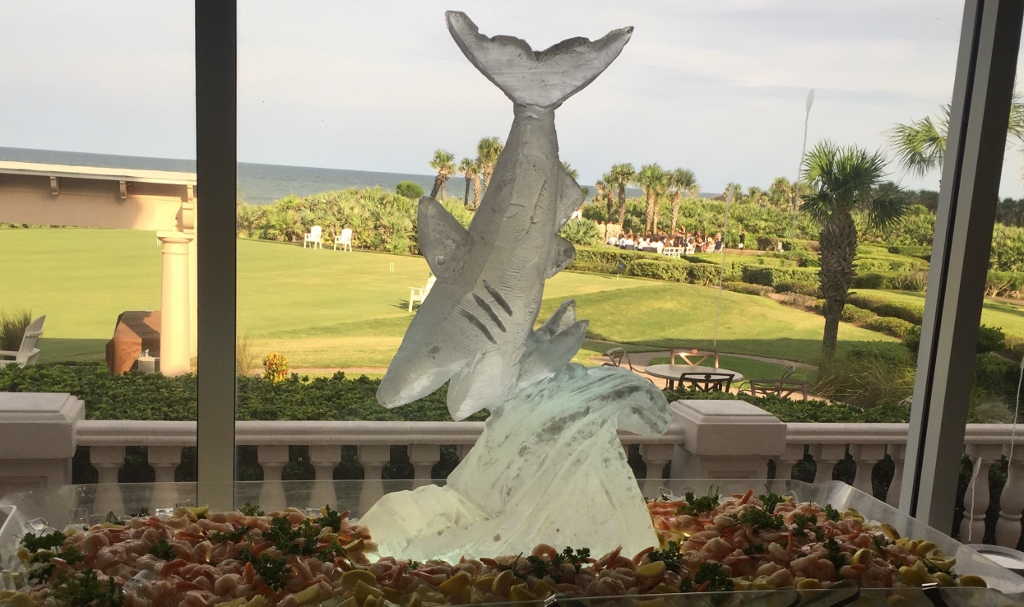 Chef: All the great ones that aren't "show boats"… Thomas Keller is awesome, Grant Achatz, Todd English, Charlie Trotter, Anthony Bourdain… and so many others to name. I do not like "show boats" like: Emeril Lagasse, Bobby Flay, Rocco Dispirito, etc.
The "real" chefs have a dedication to their craft. Always striving to be better than the day before. Developing new concepts and ideas.
Marshie: How do you deal with the day in day out stress?
Chef: Take it in stride. It comes with the job… the long hours, the wearing of multiple hats, multi tasking, dealing with so many variables (from product to staff to timeline changes to requests, etc.). Just tackle the items as they come at you and resolve them before you move on to the next.
Marshie: How do you balance your work life with your personal life?
Chef: You can ask my wife… I don't think I have (balanced it). I want to be all things (Great chef, Great dad, Great husband, Great mentor (to cooks), Great competitor, Great learner, Great employee… and its tough; something gets more attention than other items. I don't tell my wife enough – that she ROCKS. She commutes the kiddos, raises them (because they are with her more than with me), works full time as a teacher, allows me to continue my education with conventions-class-competitions. Without her I couldn't be the chef I am today. However, I need to do a better job at focusing more time with my family.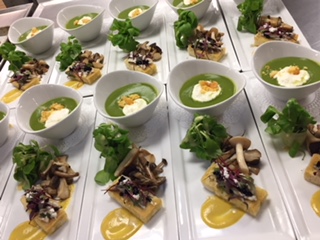 Marshie: What is the biggest accomplishment up to this point in your career?
Chef: For notoriety: January 2018 I was on the cover of a National Chef to Chef Publication/Magazine with a 4 page featured article about the club (HDC) and myself.
Accomplishment: Selected as one of four Southeast Regional Chef of the Year Competitors. Won Gold in the competition (January 2019), but missed 1st place by 1 point not having the opportunity to move on to nationals. I will be striving to win on the National Stage in Dallas, Texas in July 2020.
Marshie: What are three nuggets of wisdom you would share to new aspiring chefs?
Chef: 1. Only pursue the business if you truly LOVE to cook. Realize you will be working long hours, holidays, weekends, etc when your friends/family are off. 2. Go to school/college for AOS in Culinary Arts. Doesn't have to be the CIA, but pick an esteemed program to be a part of. The quality of the chef you come out of college being is up to how much YOU have pushed yourself to learn and acquire. 3. As the CMC's say: forever the student Keep learning. If you don't know the answer > GTS (Google that shit), so that next time you are asked you will know. Always strive to be better than the day before. 4. Always say "Yes, Chef"!!! and move on.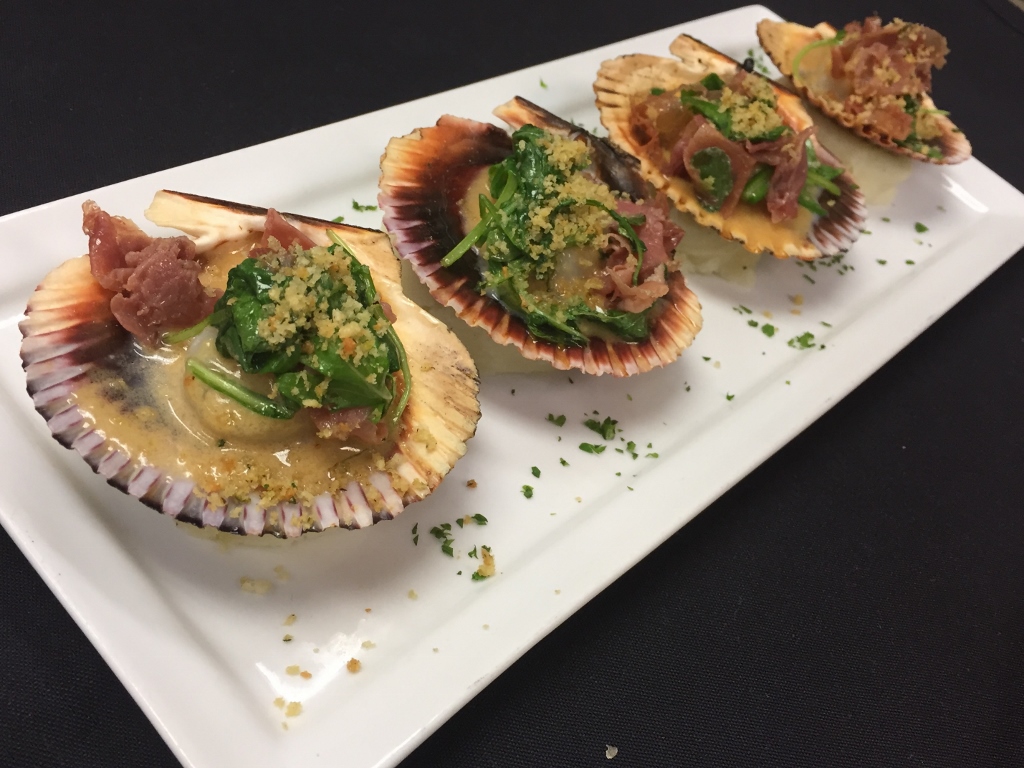 Marshie: What is your favorite thing to eat at home?
Chef: Pizza, Soup, Sandwiches… they are quick and easy to prepare with minimal clean up. If I have the day off with not a lot of errands planned, I will throw down in the kitchen and prepare dinner with some cool different twists.
Marshie: If you could change one thing about the industry, what would it be and why?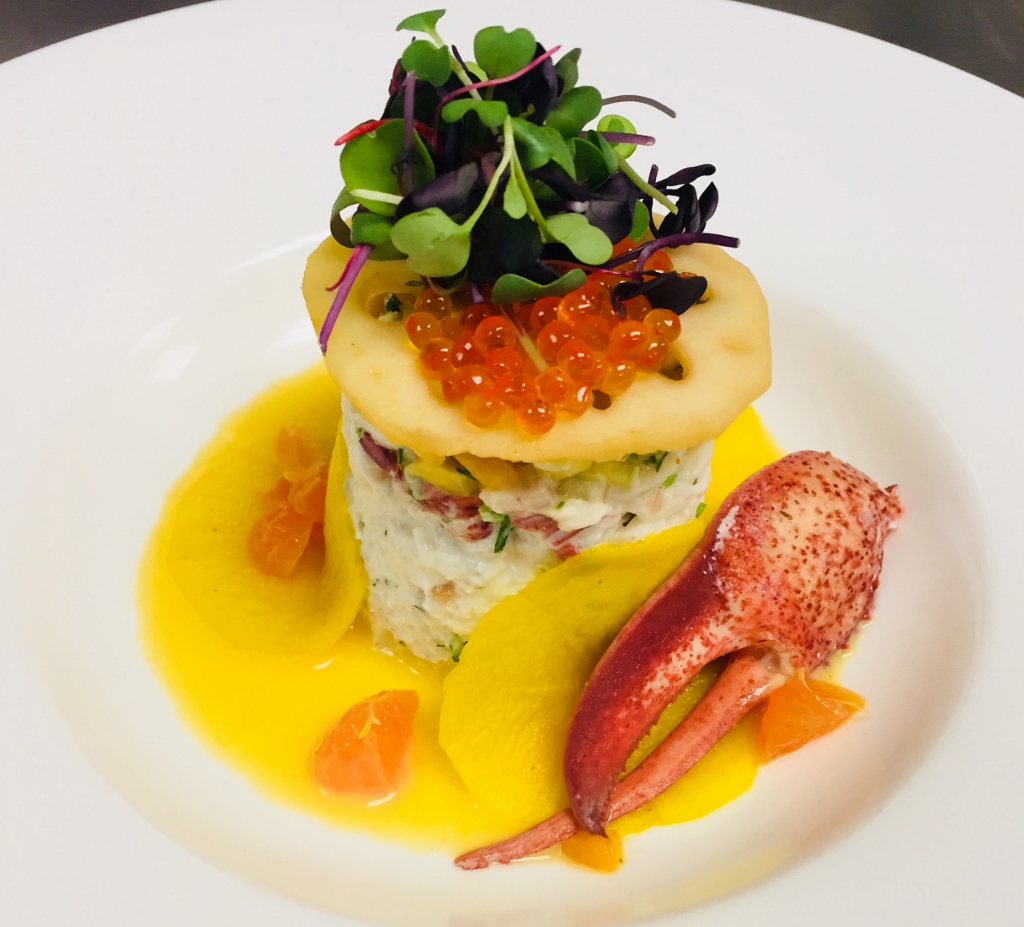 Chef: The entitlement feeling by the up and coming "chefs". Put in the long hours, 7 day work weeks, years of being in charge of a multi million dollar operation before calling yourself a chef. They want to post a couple nice looking items on Instagram and say they are a chef… it doesn't work that way.
Marshie: What is your number one safety tip?
Chef: Sharp knives… always make sure your tools are sharp. A dull knife will do more "damage" by slipping off something, etc. and perhaps cutting yourself.
Also: take care of your body and mind… keep it motivated and energized. You should wake up and "want" to go work to create, see what the day brings with new challenges, look forward to a new hurdle so you can learn how to get over it.
Marshie: Imagine a future where you no longer cook. What would you do?
Chef: If I had enough money… it would equal me being on the beach everyday and spending time with my family. If I "had" to work: I would either go into selling food for one of the larger companies or go into accounting.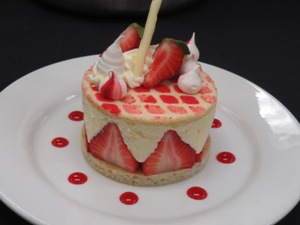 Marshie: Do you have a Facebook page, social media outlet or website readers can visit for updates, events and special offers?
Cheflancecook is my Instagram handle
Of course I am on Facebook/LinkedIn as: Lance S. Cook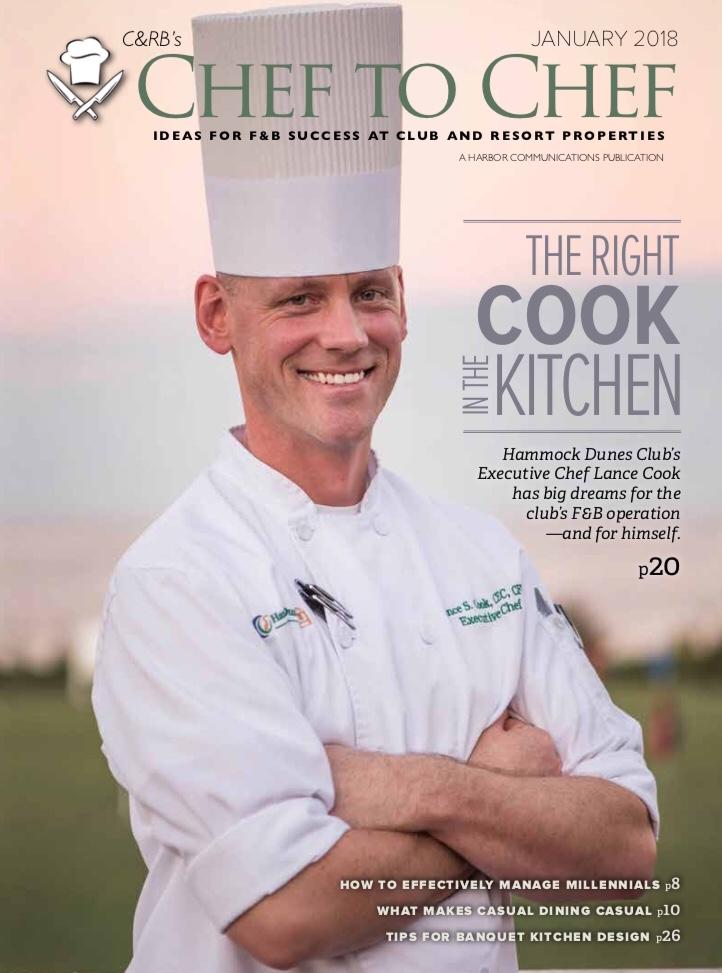 Marshie: What exciting news do you want to share with the readers about you or your establishment? (New location, menu, specials, events, etc…)
Chef: We (at Hammock Dunes Club) just hosted the Florida Open in July 2019. Our Assistant GM, Hans Grover recently acquired his CCM (Certified Club Manager credentials through the Club Manager's Association of America).
I st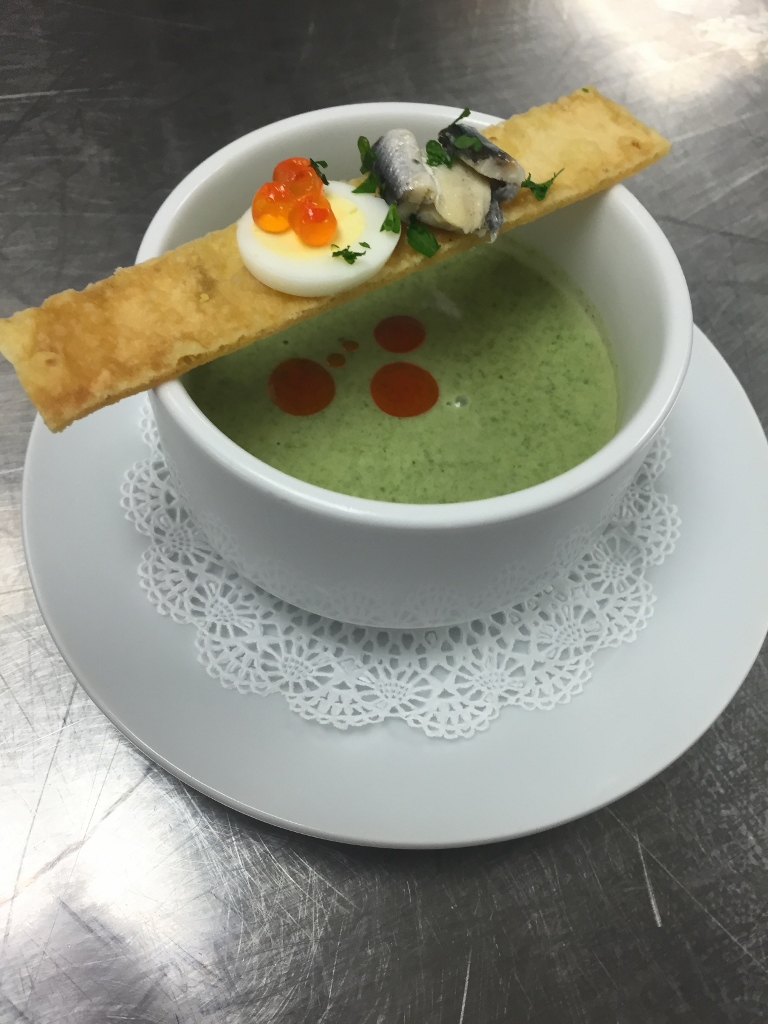 arted competing in Culinary Salons/Competitions in September 2018. Since then I have received 3 Golds, 2 Silvers, 1 Bronze, 1st place overall in a local competition between 6 chefs judged by culinary students, 1st place overall (in my category) in my first Hot Food presented Cold competition in Orlando this month. I have been in 4 magazines in the past 1 ½ years. Selected as the recipient of a national award with the Produce Association (all on my website).
My ultimate goal and the driving force behind my path is that I want to become a CMC… there are only 67 of them in the world. I want to be one of the elite. I understand it will take a lot to get there, and I am willing to do the necessary.